"Let the children come to me and do not prevent them for the Kingdom of Heaven belongs to such as these."
Mt. Olive Kids Sunday Programming
Mt. Olive Kids Grow Hour, 10:30am
Godly Play, 10:30 beginning in August 2021
Sunday Offerings for Mt. Olive Kids

Every Sunday at 9:30am children who have completed Kindergarten and older are encouraged to engage in worship with their families. A children's worship guide is available every Sunday outside the sanctuary doors to help elementary age children engage and follow along during worship.

At 10:30am during Summer 2021 we offer Mt. Olive Kids Grow hour programming in our children's ministry area classroom 3. Check-in your child after service. Beginning in August 2021, our Godly Play hour will take place during the 10:30am discipleship hour for preschool-5th grade age children.


Connect with Steph Riebe if you have any questions or concerns moving forward with Mt. Olive Kids online programming, stephr@mtoliveumc.com Steph's cell phone is 317.500.1450



Other Family Ministry Programming
Faith development begins immediately and we celebrate the joy of infants in our congregation through their cries and squeals in worship as well as the care we give each infant and toddler in our nursery ministry.
Godly Play is a unique worship experience designed for children. Immersive Bible storytelling produces a sense of wonder as your child experiences God in a holy unique and powerful way.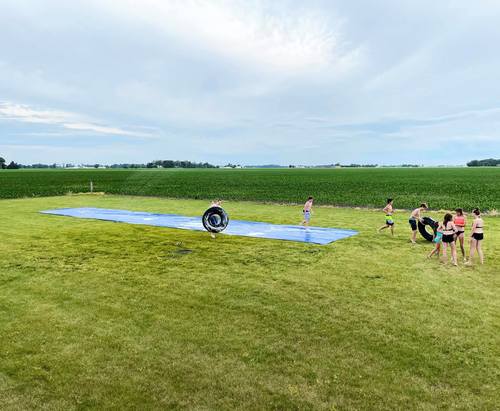 Our programming engages 6th-12th grade age students in age appropriate small groups that introduces a concept from
Orange curriculum XP3
.
Questions about Mt. Olive Kids? Let us know how we can support your family.