150th Celebration pics and Vids
6th-12th Grade! Meet at River's Edge this Sunday for free putt putt & snacks! 4-5:30pm! Let Steph know if you have questions, friends are always welcome!
4-5PM Preschool-5th Grade Programming
4-6PM Youth Group (6th-12th) and Small Groups
5:15PM Community Meal for all!
And More
Calendar & week at a glance
Ministry Pages & Programs

Small Groups & current studies
Worship Bulletin & Sunday Schedule
Congregational Care & celebration dates
Worship Live & media library
Calendar & week at a glance
SUNDAY 9/26
8:30a Adult Bible Study
9:30a Worship Service
10:30a Mt. Olive Kids
10:30a Mt. Olive Youth
10:30a Adult Bible Study
4-6p Meals & More

MONDAY 9/27
UMW-United Methodist Women's Meeting
6:30 – 7:30pm


TUESDAY 9/28
6a Morning Devotions
12:45pm Staff Meeting
6:30p Brianna's Hope
WEDNESDAY 9/29
6a Morning Devotions
7:45am HS Senior Girls Small Group Outside
7p Men's Group

THURSDAY 9/30
6a Morning Devotions

FRIDAY 10/1

SATURDAY 10/2





Small Groups & current studies
Sunday messages and online resources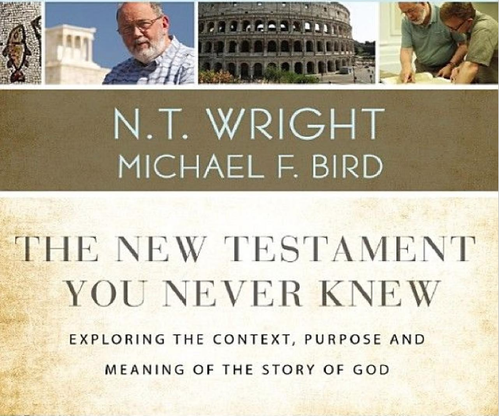 Join Rev. Doug and Donna Barton
The New Testament, "You Never Knew"
Starts 9/12 Sundays 10:30AM Room # 5
8:30 AM
Adult Bible Study Lead by Galen Clark room #1
10:30 AM
Gospel of Matthew - Mike McDivitt - room #1
THE New Testament you never Knew room - Doug Barton- #5
UMW has an on going Fundraiser for Terri Lynn Nuts, You can
click the link to order. There will not be any Terri Lynn Products this year at the Bazaar. All orders proceeds will go to UMW.
Congregational Care & celebration dates
Find Your copy at church this week
Located outside the main Sanctuary Doors
And in our resource Hall Way
WEEK OF 9/19/2021 Marge Keller
going in for Gallbladder surgery on Thursday 9:30am
Larry Ray
Pneumonia
Dave Jentus
brother recovering from surgery, and his wife was diagnosed with cancer
Ashley Holderead
Prayers for her Postural Orthostatic Tachycardia Syndrome (POTS)
Donna Barton
asked for Prayers for a preemie Lincoln
Sherl Wilm
a good friend of Kateri's has major back pain can't walk. Waiting to see surgeon
Jim's
sister's mother in law end of life decisions
WEEK OF 9/12/2021Debbie
Winegardner's Mom Joyce Clark had broken arm and now needs surgery Prayers for healing and for Chuck and Debbie
Chuck Winegardner's
Mom Susan Perry has broken L1 and will be having surgery. Prayers for peace and comfort and Prayers for Chuck and Debbie as they go thru this time.
Mary Burnett brother had surgery on his shoulder from a 50 year old injury from the war
Lori McDivitt
please keep her in prayer she has had a lot of pain and discomfort
Martin Lake
passed away Huge in Mississinewa 1812
Marty Foland
best friend of Martin Lake passed away
WEEK OF 9/5/2021
Diana Clark Father passed away
Joyce Harris
Grief
Lori McDivitt
Continue prayers for pain relief and strength
WEEK OF 8/29/2021Lori McDivitt
For pain control and management she is very uncomfortable. Here is a Link you can use to keep update on her progress: https://www.caringbridge.org/visit/lorimcdivitt
Diana Burrough
Keep her in prayer as she moves forward in her healing, Praise God she was in church on Sunday.
WEEK OF 8-22-2021Diana Burrough
Coming home this week. She is doing better can't drive yet. Please pray for continued healing and strength.
Natalie Grizzle
Barry and Vicki Conrad's daughter has Covid and family is in quarantine . Pray for healing and strength
Linda Pendleton's niece
has left for Bulgaria to pick up their 3 yr old little girl. Will be a big adjustment for her learning new surroundings and new language.
WEEK OF 8/15/2021Jeff and Cheryl Parrish
have a very good friend who has health issues and is in the hospital with COVID.
Jeff Parrish
continued prayers as he has continuing health issues.
Jeff and Nancy Carson
They will be seeing a neurologist today.
Diana Burrough
Prayers for healing and give doctors the knowledge and cure to help her recover.
Debbie Winegardner's
mother. Joyce Clark She fell and broke her arm and had surgery. Is now in Miller's Merry Manor. Quarantined for 2 weeks and has fallen again.
Ethan Cass
moving into college
Susan Perry's
friend Janet Havey Heart Cath on Monday
Austin French
has been deployed to Afghanistan
Pastor Rob
Unspoken WEEK OF 8/8/2021Embree Tinkle Cancer Free
Karen Smith
unspoken
DeShawn Wert
Mom is in the hospital for a fall.
Aaron Kughen
Parents are in NC in a hotel with Covid
Prayers for Oak Hill's Orchestra's program
1st Pam Armstrong
2nd Grace Geller
2nd Garrett Geller
2nd Tammy Overmyer
2nd Pam Chaffin
2nd Graham Overmyer
3rd Earl Helm
3rd Jack Wood
3rd Daniel French
6th Becky Rinearson
6th Teresa Cass
7th Embree Tinkel
7th Pat Lewellen
7th Heather Reece
9th Thea Davis
10th Cinda Cain
10th Carter Beck


11th Cyndi Fetcher
11th Colbie Furnish
11th Kristen Hawkins
13th Bob Breedlove
14th Chris Wickline
18th Mike Hudupp
18th Adam Burggraf
21st Alexis Enoch
22nd Kateri Burnett
24th Peg Hosier
24th Faith Haney
25th Lois Kelley
26th Leola Robinson
26th Kim Knight
30th Lesley Barton
31th Shelby Taylor
31th Robert Burnett
3rd Skip & Jill Lebo
7th Don & Martha Lewis
8th Bob & Sharon Nightingale
10th Frank & Amy Downing
17th Larry & Paula Cole
26th Jason & Allison Thomas
29th Larry & Joan Layman
Worship Bulletin & Sunday Morning Schedule
WATCH our Live Worship on any of these three platforms
ORDER OF WORSHIP
Worship by Our Presence
Gathering and Fellowship

Worship by Our Prayers and Service
Jesus Loves Me (For the kids of all ages)
Great is Thy Faithfulness
I Could Sing of Your Love Forever

Prayers of the People
The Lord's Prayer

Worship by Our Gifts
Offering

Worship by Our Witness
Series: Steward of the King
Message: 2 Chronicles 31:1-10 The Challenge

Song of Sending
Sweet, Sweet Spirit
Benediction
Go in Peace
Previous service in series
8:30AM
Adult Bible Study Lead by Galen Clark ROOM 1
9:30AM
Nursery Care, Room 4
Worship Service
10:30AM
Mt. Olive Kids K-5, Godly Play, Room 6
Nursery Care, Room 4
Mt. Olive Youth the Attic
Adult Bible Study Lead by Mike McDivitt Room 1
The New Testament I Never Knew, Pastor Doug Barton and Donna Barton Room 5
4 - 6PM Meals and More

4-5 PreK and Elementary Programming
4-6 Youth
5:15 Meal: Served until 6 and everyone is welcome! Bring a Friend. Catered meal this week, taco bar next week 9/19